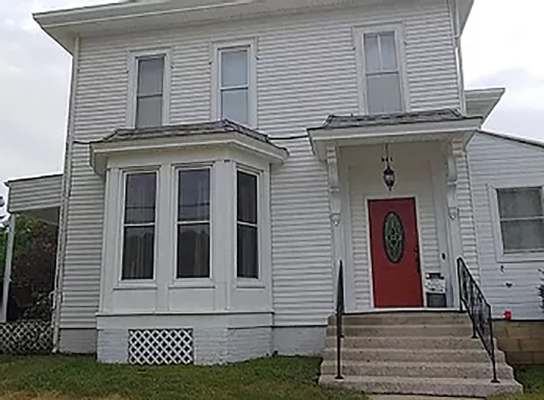 Fitzgerel's Nightly Rentals
301 West Benton
Windsor, MO 65360
(660) 525-2059
We have two bedrooms for nightly rentals in our beautiful home, which was built in 1870. You will have access to a kitchenette, shared bathroom, and a very large living room for leisure, games and visiting. You also have access to our backyard with a picnic table, porch swing, fire pit and privacy fence. We are very close to the Katy and Rock Island Trails, and downtown Windsor. Please call or text for more information.
This is a copy of the photo showing the original family (I believe) that lived in our home in the 1870s. We have a great history in this home. Give us a call and be a part of it.
5 Star Review: ​Did the Ride the Rock with a friend July 21/22. BEAUTIFUL house. LOVE all the bicycle themed decor! Very inviting and comfortable. The owners were super sweet and accommodating. Made us feel right at home. Would definitely stay again AND recommend.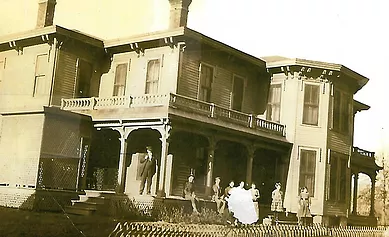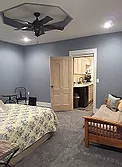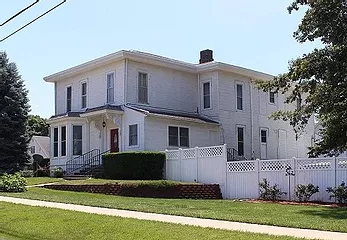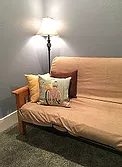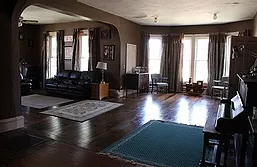 5 Star Review via Airbnb: Superb! The highlight of my 4 overnight stops while cycling the Katy. Melinda is tops, and her home is just as great. Do yourself a favor, and stay with her!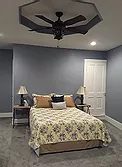 5 Star Review: Fitzgerel's Nightly Rentals is a beautiful and welcoming place to stay after a day on the trails or just for a nice get away. The bicycle themed rooms are gorgeous and Melinda has made everything so comfortable. This is a lovely Christian couple who will make you feel right at home. I highly recommend this establishment!
5 Star Review: This is a lovely spot! Our room was pretty, comfortable and spacious. Comfy bed, heavenly shower, fluffy towels - all were most welcome after a day on the trail! The hostess was friendly and knowledgeable, and the price was reasonable. I'd give six stars if I could!.