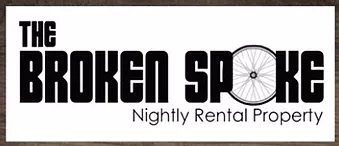 609 Railroad Street
Windsor, MO 65360
(660) 525-4193
This email address is being protected from spambots. You need JavaScript enabled to view it.
We are VERY excited to announce the opening of The Broken Spoke! We are a nightly rental that sits on an acre of land only steps from the Katy Trail and only minutes from local restaurants and shopping. We can accommodate up to six in the house, we have options for larger groups upon request, as well as extended stay rates. 1-2 guests $100/night and up to 6 guests $125/night. (Holiday rates may apply) Experience small town living in Windsor, Missouri; where the Rock Island and the Katy Trails connect, a large Amish community, only 15 minutes from Whiteman AFB, the home of the amazing B-2 Bomber and so much more! We look forward to meeting you!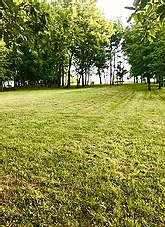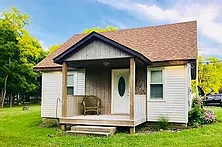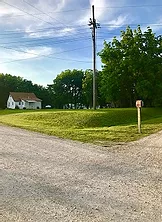 Enjoy a peaceful and quiet setting on the trail!
WiFi, TV, Netflix and a Fire Stick for your entertainment while staying at The Broken Spoke!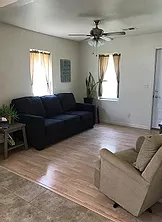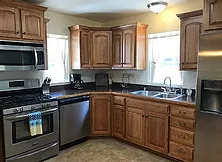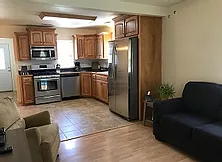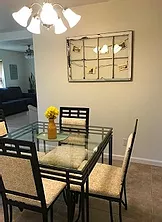 Sleeps six, with a full kitchen, fire pit, outdoor seating and grill provided.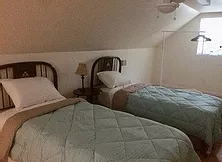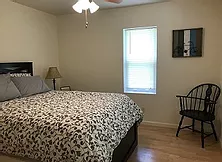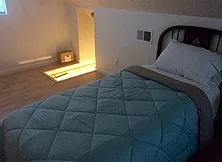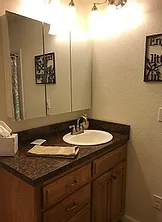 Come stay with us! Have a hot shower, sleep in a comfortable bed and wake up ready to hit the trail! Call us today for your reservation! (660) 525-4193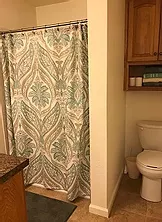 5 Star Review: Just wanted to let you know how much we all enjoyed The Broken Spoke! This is the most comfortable and well equipped rental I have ever stayed in. Anything you could possibly need has been provided. The grounds are beautiful and we spent our evenings sitting around the fire pit roasting hot dogs and making smores! The owners are always available to provide anything you might need or answer questions about the bike trail. If you are looking for a place for the night, this is the place. My family and friends are already looking forward to our next visit.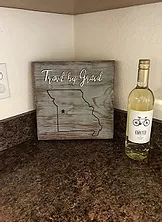 5 Star Review: Our family had a great weekend at The Broken Spoke! The cabin is so nice and spacious, great for my husband and I plus two kids. They have everything you need to have a very comfortable and relaxing stay. It sits right on the trail and is close to local restaurants and grocery store. The outdoor area is just as nice as the cabin itself - plenty of room for kids to run and play, lots of trees and spacious fire-pit and outdoor eating area. Can't wait to go back!!!!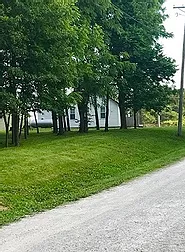 5 Star Review via Airbnb: The absolute best! Spacious throughout. Super clean! Extra touches of Netflix and bottled water. Had the best coffee every morning. Light and cheery through out! Attic room spacious with two super comfy beds! Right next to trail enjoyed several walks! There is such a unique outdoor space to gather together under a canopy of trees with a fire pit available. Quiet and safe and a quick 15 min from Sedalia! Don't overlook this diamond!!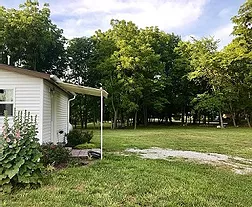 5 Star Review: We were the first guests to stay at this charming cottage. Clean, comfortable, quiet. A peaceful evening and coffee in the shade on a beautiful morning. Perfect!