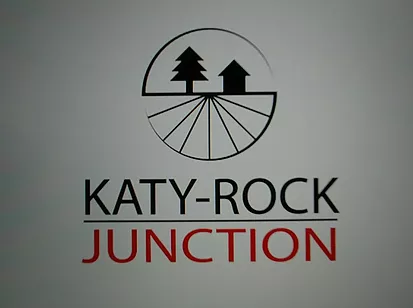 Katy-Rock Junction
506 W. Florence
Windsor, MO 65360
(660) 525-2032
Dale and Penny Eckhoff

Tent camping, outpost cabins, general store and bathrooms/showers. Take a look at our story in the photos and follow us on Facebook as we make improvements and add finishing touches.
The journey begins!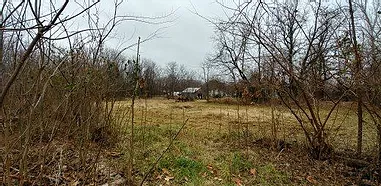 The promise of good things to come!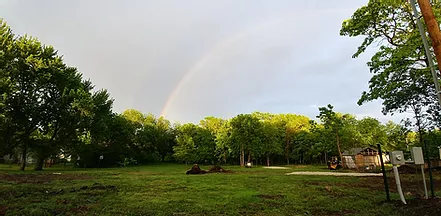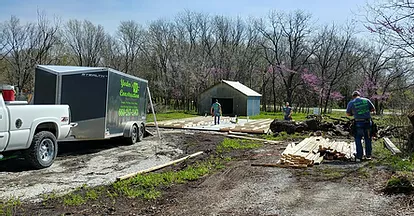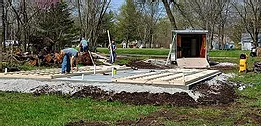 Future home of the bathrooms and showers, with the store in the front. The garage will be getting a facelift also - new roof, siding and doors on the front, and painted to match the new building... plenty of dry, secure, bike storage for guests!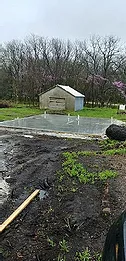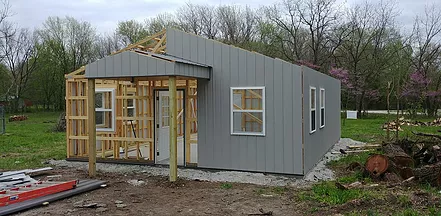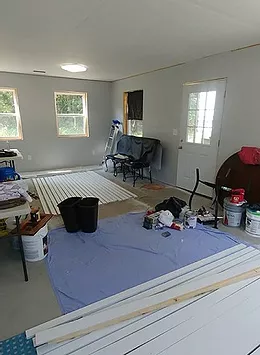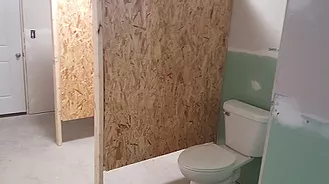 Bathrooms and showers under construction. They're located in the back of the general store.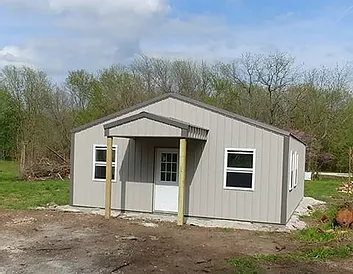 We had to keep the old storm cellar, it's a little piece of Windsor history.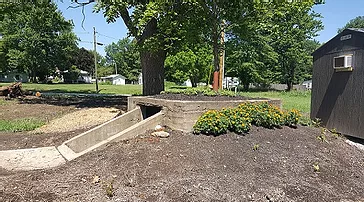 We have two basic cabins that will sleep four people in each cabin. That's the Rock Island Cabin on the left and the Katy Cabin on the right. We also have plenty of space for tent camping.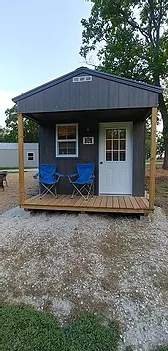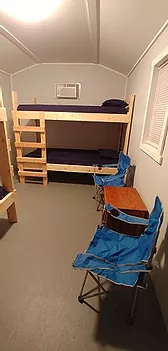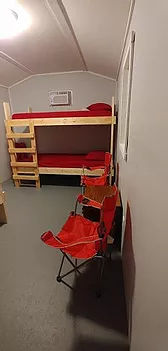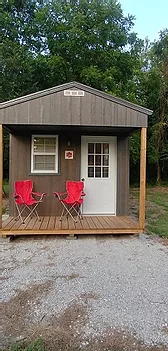 Just a stone's throw from the trail...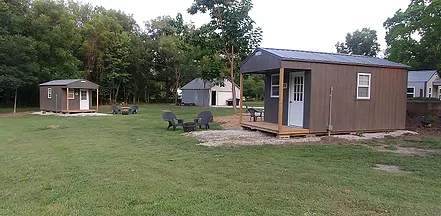 these outpost cabins are waiting!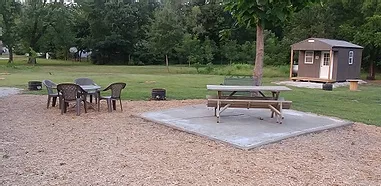 Enjoy the peaceful surroundings!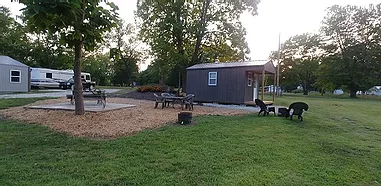 We welcomed our first guests before we were "officially" open! Now, we're officially open and we're looking forward to your stay!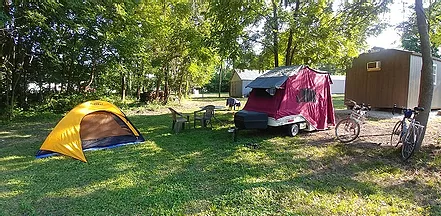 Come stay with us and enjoy some down time sitting by the trail in our Katy neighborhood! We'll be glad to see you!